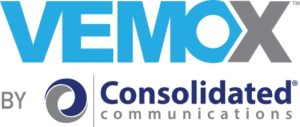 Olympusat, Inc., one of the largest independent media companies specializing in the ownership, distribution, production and technical services of Spanish and English-language networks, announced that Consolidated Communications will roll out the VEMOX platform to deliver its new Spanish-language OTT TV Everywhere service.
Consolidated customers will now have access to top-rated Spanish-language content with the addition of 70+ live channels and thousands of on demand movies and shows.
VEMOX successfully combines technology and content, making it easier for consumers to access top-quality content, including national and international live channels and on demand programming from Latin America. The live and on demand content available on VEMOX comprises of highly-acclaimed movies and series, fan-favorite telenovelas, trustworthy news, lifestyle entertainment, educational programming for kids, popular music videos and captivating documentaries.
The platform also offers the opportunity to add pre-roll ads and banners, offering content and advertising partners a great opportunity to connect with a new generation of TV and movie audiences.
Press Contact: Jesús Piñango