Since its inception in 2009, Parables has proven the remarkable interest and appetite for quality Christian-themed entertainment content. As time has passed, the network's audience has steadily increased worldwide, enticed by thought-provoking stories of faith that share God's life-transforming truth –a message of hope, compassion and love.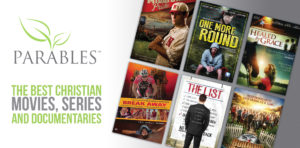 Families no longer have to wait for Christmas to come around every year for uplifting programming. Today, the faithful can watch an unrivaled library of the most recent Christian movies and exclusive faith-based content whenever and wherever they want, using the latest digital streaming technology.
Parables offers a Subscription Video On Demand service though its website and mobile devices. Viewers can also watch On Demand or the Live Stream with their Parables subscription on televisions with Apple TV or Roku.
Parables' programming consists of mostly Christian movies, documentaries, reality shows, comedy shows, music specials, children's programming and original productions. These programs are values-driven, inspiring and encourage conversation about topics that are culturally relevant to practicing Christians.
"I believe the public is seeking entertainment but want it to be not only family-friendly but actually God affirming, and most Christian movies provide all of that with creative insight," stated Isaac Hernandez, VP of Parables. "It is important to note that Parables does not hold doctrinal or theological positions, so there might be content that a particular viewer could disagree with but nonetheless, the basic tenets of Biblical teachings are strictly adhered to."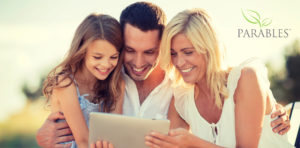 Parables was developed to provide families with an alternative to traditional network television. What sets it apart from any other Christian network that may showcase preachers and teachers is its absolute focus on providing faith-based entertainment.
"The service is very different, and as a Christian I am now able to be entertained or educated with confidence that always a Christian message will be at the core," wrote a Parables viewer on the network's website. "It is so comforting to know that the films I am viewing will not contain profanities or disgraceful worldly behavior."
Another subscriber noted: "We've been watching Parables movies from a local channel most Saturdays. But, now, with a subscription to Parables our viewing vistas have expanded greatly. No more questions of 'what to watch'? Or 'have I purchased this movie yet'? Or 'does Netflix carry this movie'? They're all on Parables for the most part."
Hernandez highlighted that there are abundant plans for Parables' future, including the launch of a Spanish-language sister network that will bring top-rated faith-based entertainment television to Hispanic families looking for spirit-enriching programming. "Everything we create comes after prayer and God's direction," he asserted. "We are changing the world one story at a time."
Visit parables.tv for more info.
Editorial Contact: Jesus Piñango