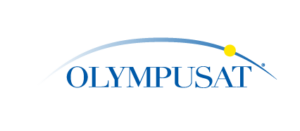 Kingdom Sight Studios and Parables prepare to launch Behind the Scenes: A High School Story, a documentary style reality show that provides viewers with an unprecedented look behind the challenges of indie filmmaking and the passion that drives them on.
The Story follows Nathan and Mike Flack the VP of Kingdom Sight and chronicles their efforts as they work through all the facets of making a film, from script to casting, to production, to the final product.
They are a David to the Goliath of Hollywood. Faced with several insurmountable odds, the pair takes viewers on an intimate and emotional walk through the drama of slaying the giants of an accelerated timeline, the struggles of trying to secure funding, finding the right cast and 6 weeks of production in a state where the weather can change in an instant. Victory comes with keeping faith alive.
"They're not from Hollywood. They don't have named actors or a recognizable face. They don't have a big budget, or any budget for that matter. They don't do things like others do, and that's exactly how they like it," stated Isaac Hernandez, VP of Programming for Parables.
This is a Parables original that will premiere on Upliftv this spring.
"Our goal is to tell great stories that connect with people where they are. We don't want to be something we're not. We're not making a big budget blockbuster but we want our films to look and feel like one," says Nathan Blair, owner/writer/director of Kingdom Sight Studios. "This is a mission, a calling that has been put on us. We want people to watch our films and walk away inspired to grow closer to Christ, whether that's a re-connection or a first-time meeting."
To learn more about Olympusat's industry-leading efforts, please visit olympusat.com.
Press Contact: Jesús Piñango