Ultra Film anuncia el estreno de dos emocionantes películas canadienses cargadas de drama, suspenso y misterio – A Killer Upstairs y The Perfect Roommate.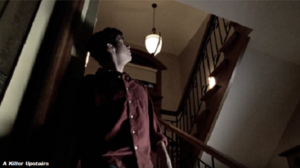 El martes, 11 de abril, 2017, a las 10 p.m. EST, Ultra Film presentará por primera vez en el canal, A Killer Upstairs. Esta película dramática cuenta la historia de Sandra, una madre desesperada por probar la inocencia de su hijo, quien se ha convertido en el principal sospechoso de un horrible asesinato. A pesar de que toda la evidencia indica que su hijo es culpable, Sandra no está dispuesta a dejar que nada se interponga en su creencia de que él ha sido acusado injustamente y desconfía del hombre que está a cargo de la investigación. Dirigida por Douglas Jackson, A Killer Upstairs es una producción de Reel One Entertainment protagonizada por Tracy Nelson, Christopher Jacot and Bruce Boxleitner.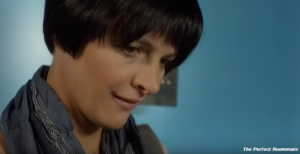 El drama continúa el martes 25 de abril, 2017, a las 10 p.m. EST, con el estreno de The Perfect Roommate. La historia de Carrie Remington, una camarera que ha tenido una vida una plagada de mala suerte, incluyendo un agotante y doloroso divorcio. A pesar de todas sus penas, todo parecía estar mejorando luego de haberse mudado de apartamento. Sin embargo, todo vuelve a cambiar, luego de que su nueva compañera de apartamento comienza a sospechar de ella y descubre un terrible secreto. The Perfect Roommate es una producción de Reel One Entertainment protagonizada por Boti Bliss, Ashley Leggat and William R. Moses.
Ultra Film forma parte de los canales de Olympusat, Inc., un líder en el mercado de la televisión hispana y en el espacio multimedia a través de su portafolio de más de 100 canales en SD y en HD en inglés y español, y se encuentra actualmente disponible en Charter Spectrum, Claro TV, Hotwire Communications, Verizon FiOS y VEMOX™.
Para más información sobre el contenido de Ultra Film, incluyendo las fechas y horarios de su programación visite: ultrafilmtv.com.
Contacto de Prensa: Jesús Piñango