Upliftv, the faith-based network that offers more inspirational movies and documentaries than any other faith channel and includes a variety of ministries and TV series, proudly presents Christ in Prophecy, a Bible prophecy teaching TV program proclaiming the soon return of Jesus Christ.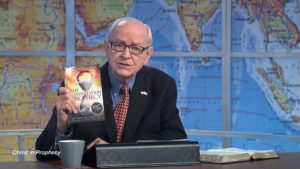 Starting on October 10, 2016, the Upliftv audience will be able to listen to thought-provoking stories and contemplate some of the bible's biggest prophecies, interpreted by the highly-respected and well-known Christian ministers Dr. David R. Reagan and Nathan Jones – Every Monday and Friday at 10:30 a.m. EST.
Christ in Prophecy is part of The Lamb and Lion Ministries, and its main mission is to proclaim the soon return of Jesus Christ. The program stands as a reliable source of faith-based information, and seeks to uplift the spirit and draw people towards placing their faith in Jesus.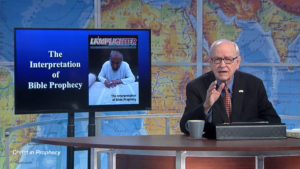 "We are thrilled to have Christ in Prophecy as part of our one-of-a-kind programming lineup of ministries and faith-based movies," stated Bob Higley, President of the Upliftv Foundation. "Dr. Reagan's faith and spirituality is always reflected on his work, and this program is not the exception."
Upliftv is owned and operated by Olympusat, Inc., a leader in the Hispanic television and media space through its 100+ SD and HD Spanish and English language television networks, and it's currently available on DIRECTV.
Editorial Contact: Jesus Piñango