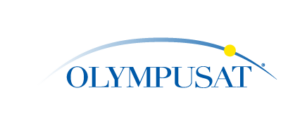 Olympusat, Inc., one of the largest independent media companies specializing in the ownership, distribution, production and technical services of Spanish and English language networks, has reached a content acquisition agreement with RTVE, the Corporación de Radio y Televisión Española, S.A. (The Spanish Radio and Television Corporation).
As part of its efforts to provide the Hispanic market with a wide selection of high-quality Spanish-language content, Olympusat acquired the rights to distribute in the U.S. some of RTVE's most renowned titles, including El Caso: Crónica de Sucesos, Isabel y Carlos, La Sonata del Silencio, Rey Emperador, and Víctor Ros.
"RTVE's critically-acclaimed titles enjoyed great popularity internationally, especially in Spain. We are certain that these series are a perfect match for Olympusat's owned-and-operated networks; we are excited to introduce our audience to new and exciting content." said Aurora Bacquerie, VP of Channel Relations at Olympusat.
The RTVE titles will be distributed in the U.S. through some of Olympusat's most popular networks, and VEMOX™, the company's OTT TV Everywhere solution. Olympusat will announce more details about the agreement in the near future.
VIA PRODU >> RTVE:We closed the deal with Olympusat's Vemox OTT solution with an excellent catalogue for MipCancun…
VIA REVISTA SEÑAL >> Las series de RTVE, éxito en Mipcom…
VIA CINE Y TELE >> MIPCOM 2016: aumento del catálogo de dramas de TV…
VIA TODO TV NEWS >> Un Mipcom productivo para RTVE…
VIA MUNDO PLUS >> Buena acogida de las series de RTVE en el MIPCOM 2016…
Press Contact: Jesús Piñango