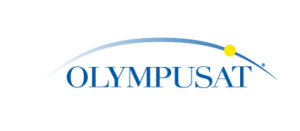 Olympusat, Inc., announced the appointment of John Baghdassarian as Vice President of Content Acquisitions. In his new role, Mr. Baghdassarian will serve as a key member of the company's acquisition and licensing process.
As Vice President of Content Acquisitions, John Baghdassarian will work closely with content producers and distributors from Germany, Eastern Europe and the Middle East to acquire top-notch content for Olympusat's owned-and-operated channels and VEMOX™ –  the company's OTT TV Everywhere solution.
"I'm thrilled to join the dynamic Olympusat Content Acquisition team; there is high-quality entertainment being produced overseas, and I'm eager to share it with our audience," stated John Baghdassarian. "Olympusat has put together a multicultural content strategy that embraces different genres, filmmaking styles and offers unrivaled programming from all over the world."
John Baghdassarian is a cable industry veteran with over 20 years of experience in sales, business development and distribution. Prior to his new role, he served as Olympusat's Vice President of Distribution, overseeing the distribution of the company's owned-and-operated channels on linear and digital platforms.
To learn more about Olympusat's industry-leading efforts, please visit olympusat.com.
Press Contact: Jesús Piñango
Read more →