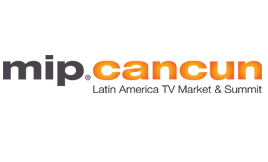 As part of its efforts to support Spanish-langue and international content, Olympusat, Inc., the TV and media industry leader specializing in Spanish-and English-language TV networks, will be present at the third annual MIPCancun TV Market and Summit, the TV and media conference dedicated to the Latin American market.
During the summit, Arturo Chavez – Senior VP of Hispanic Networks, Aurora Bacquerie – VP of Channel Relations, Yeshuah Castillo – VP of Original Productions, and Rafael Orraca – Director of Content Distribution, will and meet with some of most influential players in the Hispanic TV and media industry to present our networks and develop new business opportunities.
MIPCancun is a 3-day content marketplace and networking event focused on providing Latin American TV executives and influencers a forum to generate new ideas, and form strategic partnerships. MIPCancun will take place in Cancún, Mexico, from November 16th to November 18th. For more information about MIPCancun, please visit mipcancun.com.
Press Contact: Jesús Piñango